For every home brewer, Morgan's master malts, since 1989, is a name that is synonymous with superior brewing kits and products. They have a great range that is designed for the true enthusiast brewer, and we all know how enthusiastic Australians are about their beer.
Australians spend more on beer than anyone else in the world. Seriously, mate we absolutely love the stuff and with good reason. It doesn't matter where we are; at the beach, after work, at the pub or sitting on the couch at home – unwinding with a beer in hand is what life is all about for many Aussies.
So, it is no wonder that home brewing has increasingly become more popular in the last decade.
If you want to take your home brew to the next level with Morgan's Master Malts, then keep the following tips in mind:
1. Sanitation is far more important than you imagine
As with every food preparation, sanitation and cleaning should be a priority for your homebrew project. We get that it is probably boring and you think you can skip it, but a bad batch of beer can more often than not be linked back to substandard equipment cleaning and sanitising. How gutted would you feel, if you had to throw out an entire batch because it was ruined?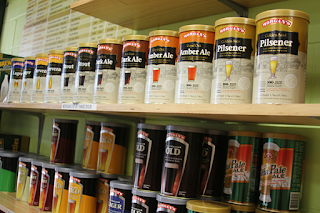 Not to mention some of the worst infections happen after you've cooled the wort below 140 degrees Fahrenheit and before having pitched the yeast, and after making your yeast starter. So, a good rule of thumb, is to sanitise everything that comes into contact with your cooled wort – basically, everything but your brew pot and stirring spoon.
Cleaning and sanitizing doesn't have to be a difficult process, and done right will increase your odds of having a great brew at the end.
2. Keep a detailed brewing journal
One of the secrets to a better homebrewing is keeping a journal, and jotting down the processes, the recipes, and the plans. There are a few things that you should note including getting the mash schedule, the ingredients and the boil schedule, the schedule of fermentation, the bottling date with the amount and type of sugar, and tasting notes among other important things down on paper in preparation for your next home brewing project.
3. Have the right toolkit ready to go
The right tools can make a difference to your Morgan's Master Malt home brew. So if you're planning on turning your man cave, garage or kitchen into your own personal craft beer headquarters then you will want to make sure you have the following tools on hand.
You can kick start your adventure with a home brew starter kit or purchase the equipment below:
the big pot,
stainless steel keg,
food-grade fermentation buckets,
bottling buckets with a spigot,
racking cane and
auto-siphon,
hydrometer,
wine thief (which allows you to take samples from your containers),
bottle capper,
bottling brush,
oxygen barrier caps,
pre-carbonate sanitizer,
tubing,
brewers spoon,
outdoor burner, and more.
Another very important piece of equipment to have is a spare refrigerator. After all, where will you put all this extra home brew? Make sure your fridge has a good temperature controller.
4. Choose the correct yeast
Beer won't be beer without the yeast. This takes responsibility for the aroma and flavour profile of your beer. The yeast also lowers the pH to decrease the levels of bacteria, and release carbon dioxide which helps to make your home brew beer fizzy and tasty. It is said "that the secret to perfecting the brew is with your yeast".
There are two main types of yeast, ale and lager and you can find them in both liquid and dry forms to help you produce an excellent home brew. Many more different strains of yeast are available in liquid form than in dry which you can find in your local home brew store.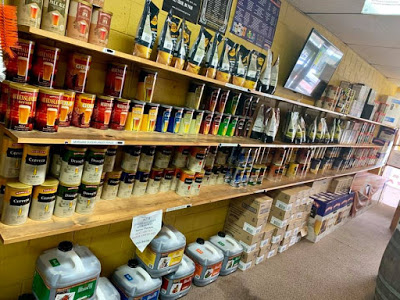 Dry yeast can be stored for extended periods of time and is a great option for the beginner home brewer, because the packets provide a lot of viable yeast cells and they can be prepared quickly on the day you intend to brew. Liquid yeast doesn't have as many yeast cells as dry, so it needs to be grown in a starter wort to bring the cell count up to a more useful level for brewing.
For the more advanced home brewer you can also look at culturing your own yeast from your preferred commercial beers, keeping in mind you need to treat the process as sanitary as possible, as well as following the right guidelines in attempting to clone the beer you love.
5. Fresh ingredients is always best
If you don't already know it, the four basic ingredients for brewing your own beer are malt, hops, yeast and water. With exception to the water these ingredients will deteriorate over time. However, specialists will tell you that the best homebrew beers are those from the freshest of ingredients.
For instance, old yeast may be too weak to fully ferment the beer, leaving you with a liquor that attracts unwanted organisms, i.e. bacteria. You also do not want the flavours of your beer to change simply because you've decided not to worry about how fresh these ingredients are.
6. Don't be afraid to experiment
One of the advantages of homebrews is the chance to explore and uncover creative ways to formulate your recipe. Aside from the processes, it is important to also be creative with the equipment you use. Home brewing is not bound by styles, so neither should you be. Morgan's Master Malts range on the Gold Coast include Wheat Malt, Extra Pale, Caramalt, Pale Malt and Roasted Dark Malt which can be used to create your special beer.
You can brew a batch of beer, and then split this batch into two fermentors. Then, in each batch have a different type of yeast strain. You may also utilize various kinds of hops. Other useful tips include playing with the grain bill and mashing two batches. There are limitless possibilities for you to explore.
7. Connect with your local home brewing community
The internet is a great source for you to use to help learn and perfect your homebrew. However, another great source of information is your local homebrewing club. Join a group of other like-minded homer brewers where you can discuss ideas and goals among each other.
Some clubs may also hold formal educational seminars where they talk about issues and breakthroughs when it comes to homebrewing.